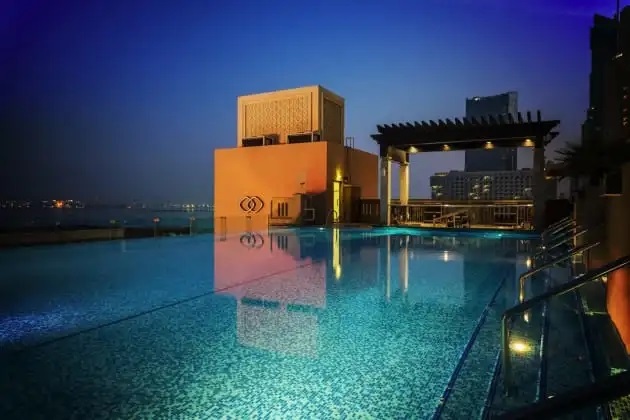 SOFITEL HOTEL&RESORTS

Founded in France in 1964, Sofitel has grown rapidly around the world with more than 200 hotels. Sofitel is the only French luxury hotel brand operating on five continents, with 120 addresses (over 30,000 rooms) in nearly 40 countries. Sofitel offers modern hotels and resorts to suit today's demanding and more demanding consumers who appreciate beauty, quality and excellence. Whether located in the heart of a major city such as Paris, London, New York or Beijing, or in the rural landscapes of Morocco, Egypt, the Fiji Islands or Thailand, every Sofitel hotel offers a true French "art of living" experience.
【Sofitel Dubai Jumeirah Beach】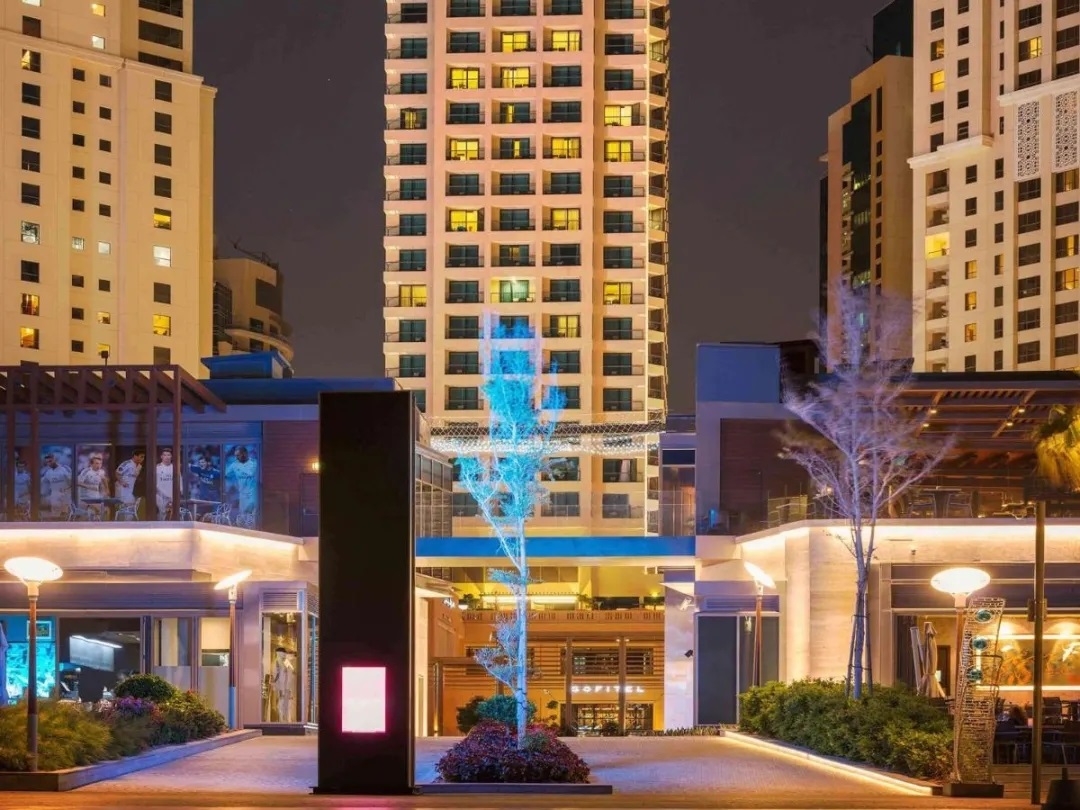 Sofitel Dubai Jumeirah Beach is a luxury 5-star hotel located in the Jumeirah Beach residential area, with direct access to Dubai's most popular leisure promenade, The Walk, as well as new waterfront low-rise leisure and retail Shop (The Beach). Ultra-luxury accommodation and culinary excellence are the soul of the hotel, all 444 rooms and suites overlook the Arabian Gulf and Dubai's azure waters, guests can enjoy the exquisite international flavor in the AOC international buffet and plantation pub, bar, and terrace, as well as the infinite pool lounge and cafe concierge.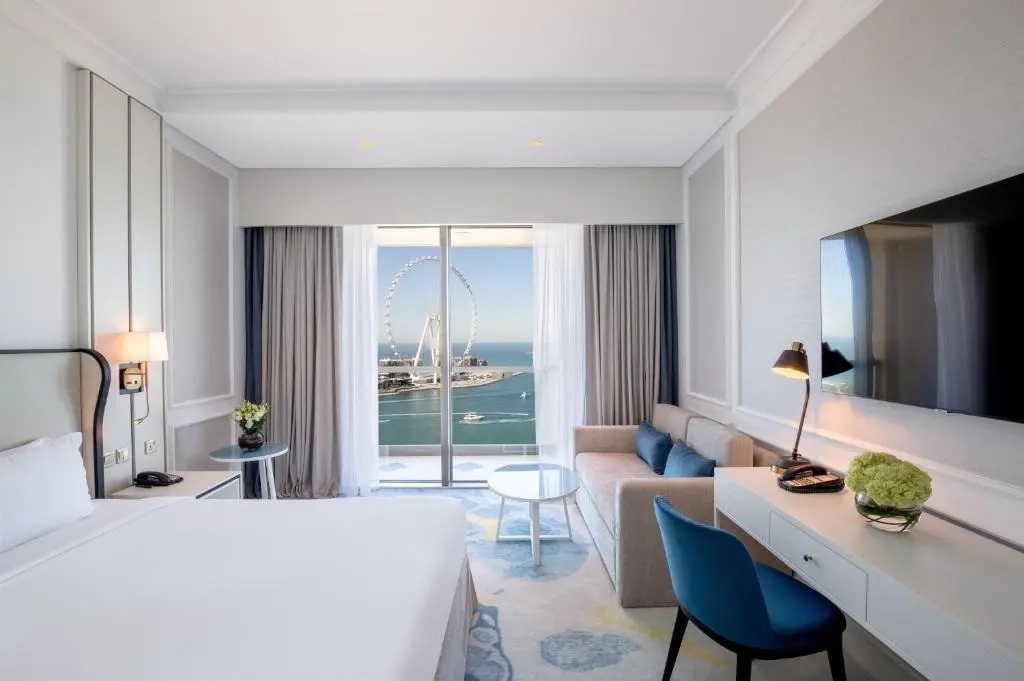 ▲ carpet brand: HomeDec carpet
▲ carpet category: printed carpet
"The design color adopts blue tones, which is a metaphor for seawater, and yellow tones for sandy beaches. The overall style tends to be streamlined and abstract, which perfectly echoes the Jumeirah Beach outside the window, creating a perfect seaside luxury resort hotel.
"Luxury room carpet design concept map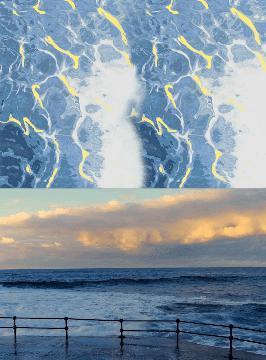 Design drawing of aisle carpet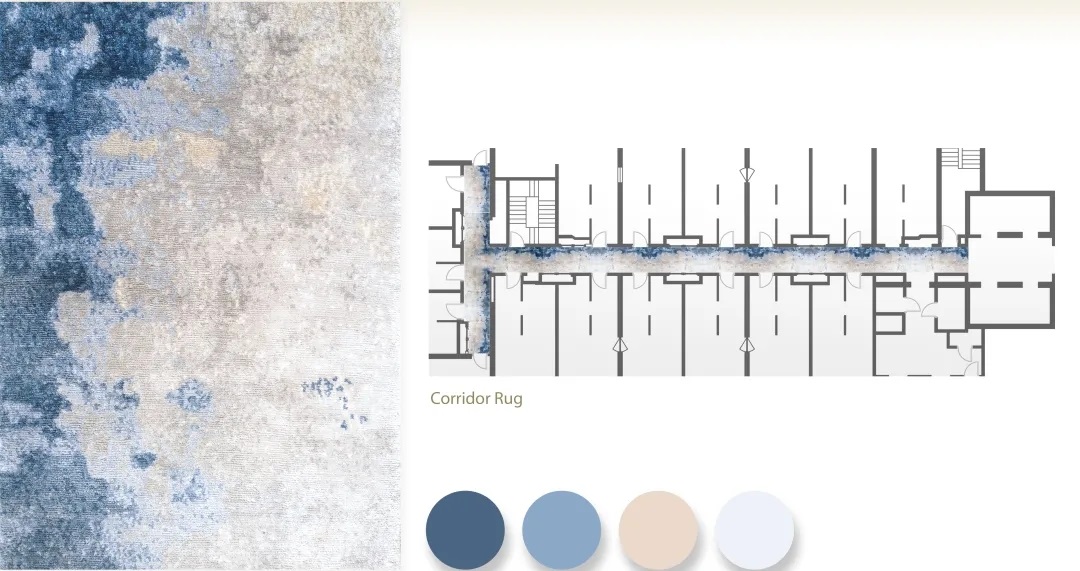 ▲LAYOUT/PRODUCTION
When the hotel carpet design is completed, we will arrange for a specialist to conduct detailed layout and measurement according to the space CAD and various parameters to create a perfect carpet project.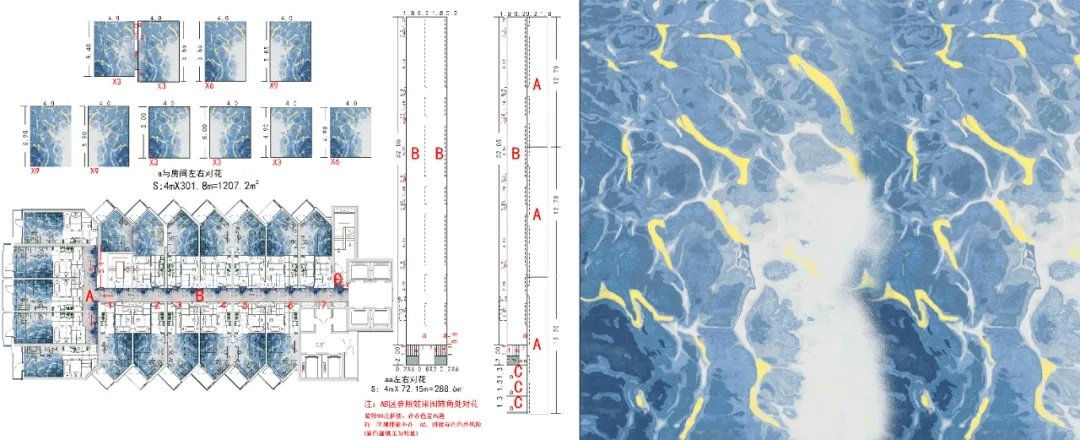 ▲PRINTNG/PACKING
High-precision printing technology and dynamic ink output control are adopted to ensure the resolution of the pattern, the saturation and consistency of the color. Through years of accumulation of technical experience and independent program development, the color and quality of samples and bulk goods can be perfectly matched.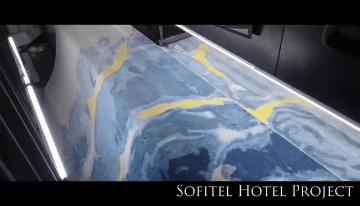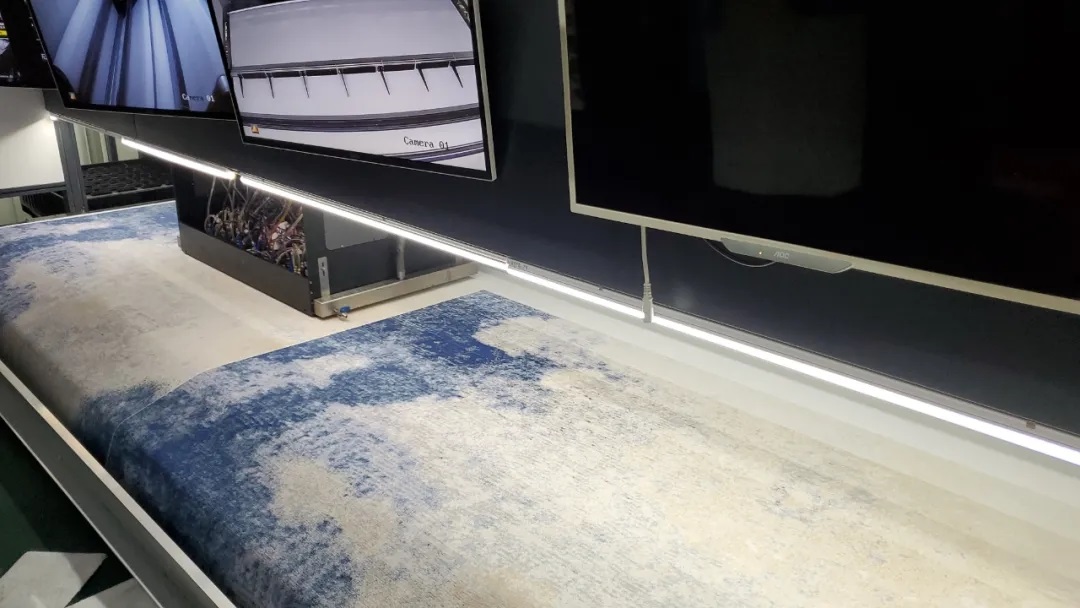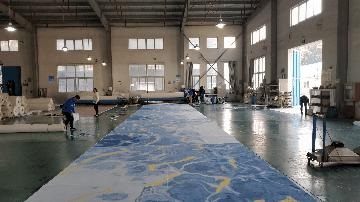 ▲To Perfection

HomeDec Carpet has a perfect mentality for every project, from design, printing to final inspection and shipment of our hotel project carpet, we strictly abide by our quality management process. Whatever the complexity of your commercial project, we will handle it with ease.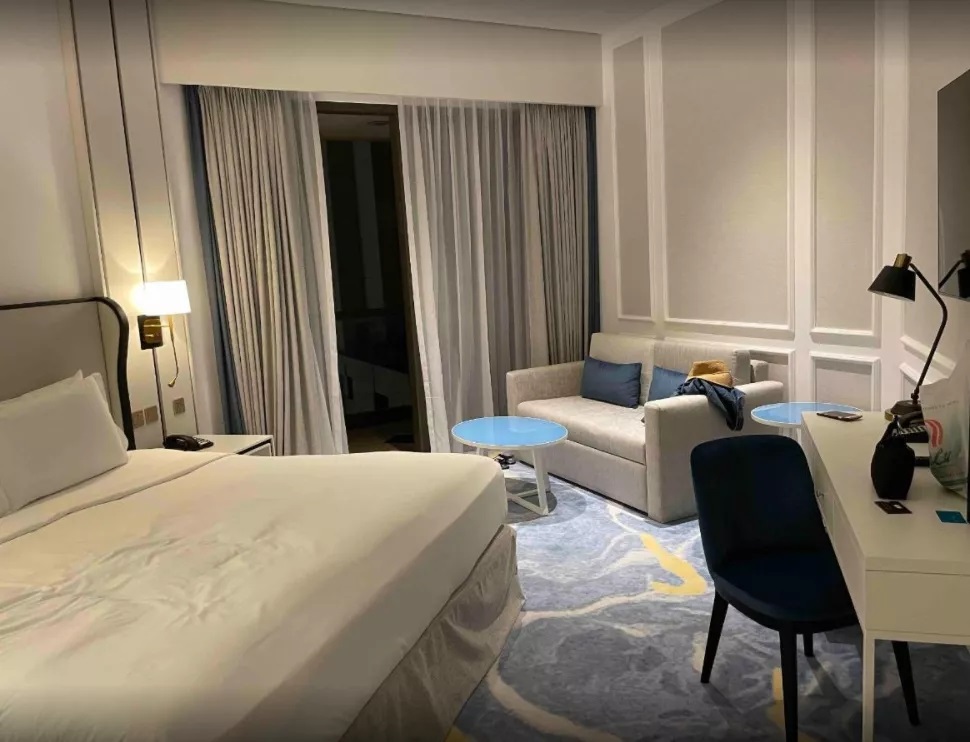 ▲WHO WE ARE?
As one of the leading custom carpet manufacturers in China, HomeDec Carpet is a sub-brand of Jiangsu Hongcheng Floor Materials (Group) Co., Ltd. Jiangsu Hongcheng Group is located in the Nantong Economic Development Zone, with the Yangtze River in the south, the sea in the east, and the vast North Jiangsu Plain in the north. It is located at the top of the Yangtze River Delta, only 130 kilometers away from Shanghai. Its superior geographical environment provides a good foundation for the production, sales and transportation of carpets. The company has gathered many well-known art and design masters at home and abroad, specializing in the services of star-rated hotels, 5A-class office buildings, high-end villas, and clubs. The company covers an area of 50 acres, with a workshop of 15,000 square meters, more than 300 employees, and 30 distribution centers nationwide. The group focuses on the design and production of high-end printed carpets and floor materials. It is one of the earliest manufacturers to enter the printing field. It has unique and rich experience in the printing process and production of wool, nylon, Solona and polyester. The printed carpet has won the recognition of the market because of its no joint, no worry about Patchwork and no color difference, the company's nano-odorless wool carpets have become the new favorite of wool printing carpets. Hongcheng Group focuses on innovation, and currently has a number of invention patents, 25 utility model patents, and 1,500 appearance patents. Currently, there are more than 60,000 designs created and put into production by HomeDec Company.